Sales Operations Administrator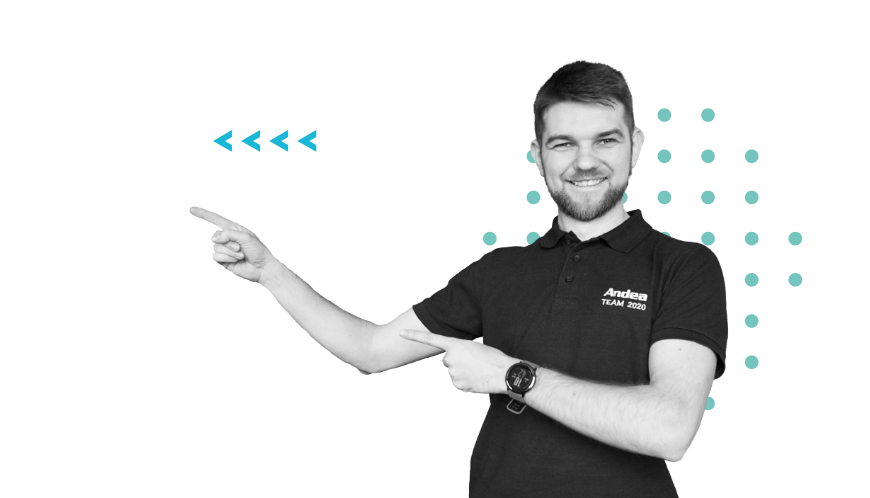 Currently, Andea is looking for an proactive, skilled, and detail-oriented Sales Operations Administrator to help develop strong customer relationships, supporting sales and marketing departments, and closely working with Andea's executive team.
As a Sales Operations Administrator, you will be responsible for developing strong customer relationships, supporting sales and marketing departments, and closely working with Andea's executive team.
Andea works and partners with large multinational companies looking for ways to optimize their operations by implementing advanced software solutions. In this role, you will manage the relationship with our clients and ensure the sales and promotion of our products and services.
Main Job Responsibilities:
Here are some of the candidate qualities that Andea is looking for:
What you'll get in return

Flexibility
You choose the form of your employment (employment or B2B contract), as well as whether you want to work from our office in Krakow or your home. Working with us, you mold your personal life around work, and not the other way round - if you need to pop out to the dentist during the day, you CAN.

Healthcare
We care for our people and their health, which is why we provide life insurance and private healthcare scheme. We also have our own Strava Challenge Group called "Andea Moves" to motivate our team to spend their free time actively.

Exciting projects
You'll be working with big manufacturing companies in industries like aerospace or renewable technology alongside former SpaceX employees.

Perks
like Multisport and MyBenefit cafeteria memberships, company retreats, and donuts on us in the office every Friday. We also run an employee referral program, as well as a charity initiative, Andea Grants, where every month we draw a winner who gets to donate 5000 PLN to a chosen charity.

Impact
We give you an opportunity to work for an organization where you will have the ability to make an impact and ability to access and interact with the product owners, management team, and clients.
Andea specializes in delivering manufacturing technology services and solutions, from conducting technical assessments and providing strategic manufacturing systems to managing global MES rollouts. Our employees are process experts in production and logistics, quality management, and production data analysis. We have successfully delivered hundreds of global manufacturing system implementations in various industries, including Automotive, Aerospace & Defense, Packaging, Medical Devices, FMCG, and Industrial Machinery & Equipment.
You apply for this position online.
After our HR department reviews your application, they schedule a 30-minute telephone conversation to get to know you better.
You are invited for a final interview with the department manager that lasts around 1 h.
You are offered the position.
Your first day as the Sales Operations Administrator at Andea.
* The entire recruitment process takes no longer than two weeks in total.