Andea is currently seeking a highly driven and team-orientated Solution Architect to join our implementation team, responsible for designing and delivering Manufacturing Execution Systems (MES) solutions to our clients.
What you'll be working on
Andea is a global MES software integrator of systems like DELMIA Apriso, DELMIA Ortems, and more recently, our own MES platform, Manufacturo. Our software solutions have helped companies like CoorsTek, Bombardier, or Sierra Nevada Corporation to better track, manage and optimize their production processes.
As the Solution Architect, you will play a huge role in all phases of our projects:
You won't be working on your own, and you won't be left to your own devices as soon as the onboarding process is complete either – you'll be a part of a larger team consisting of Lead Consultant, Consultant, and Junior Consultant, Quality Architect, Tester, and Project Manager. You will also have access to other architects on different seniority levels to support you when you want to consult an idea.
Some of your daily tasks will include
What you will bring along
Even better if you also have:
What you'll get in return

Flexibility
You choose the form of your employment (employment or B2B contract), as well as whether you want to work from our office in Krakow or your home. Working with us, you mold your personal life around work, and not the other way round - if you need to pop out to the dentist during the day, you CAN.

Healthcare
We care for our people and their health, which is why we provide life insurance and private healthcare scheme. We also have our own Strava Challenge Group called "Andea Moves" to motivate our team to spend their free time actively.

Exciting projects
You'll be working with big manufacturing companies in industries like aerospace or renewable technology alongside former SpaceX employees.

Perks
like Multisport and MyBenefit cafeteria memberships, company retreats, and donuts on us in the office every Friday. We also run an employee referral program, as well as a charity initiative, Andea Grants, where every month we draw a winner who gets to donate 5000 PLN to a chosen charity.

Impact
We give you an opportunity to work for an organization where you will have the ability to make an impact and ability to access and interact with the product owners, management team, and clients.
You'll begin your journey with Andea with an onboarding process designed to bring you in on the SQL and Apriso software. In terms of ongoing training, we provide opportunities to learn more about our databases (ORACLE and Microsoft SQL Server), production processes, and other relevant technologies and tools we use daily.
Additionally, you will be encouraged to proactively seek learning opportunities relevant to your daily work and we'll cover the associated costs. We're also big on internal knowledge sharing. 
At Andea, you are in charge of your career development path. We actively encourage our employees to gain more experience and climb up the career ladder, choosing the direction that best fits them – technical or management.
You apply for this position online.
After our HR department reviews your application, they schedule a 30-minute telephone conversation to get to know you better.
You are invited for a technical interview that lasts around 1,5 h.
You are offered the position.
Your first day as the Solution Architect for Andea.
* The entire recruitment process takes no longer than two weeks in total.
Our goal is simple: we want to help global manufacturers to become more data-driven in their daily operations, and optimize their shop floor activities for maximum efficiency. The only way to do it? Give our clients the tools they need to gain full visibility into their production process by using the best of what the manufacturing software has to offer.
Now, we need the right people to help us achieve this – people like you.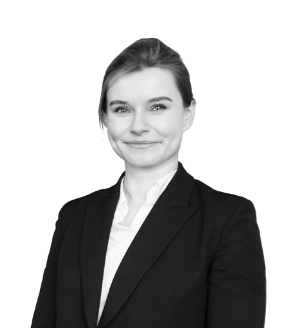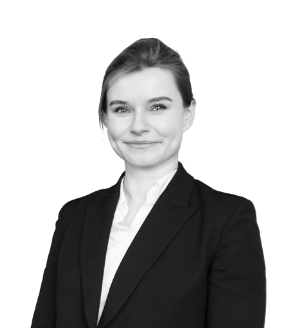 Working as a Project Manager in the services department, I am responsible for planning and managing Manufacturing Execution Systems implementation projects. On a daily basis, I cooperate with several project teams to ensure the completeness and quality of deliverables at all project stages, from blueprinting to post-go-life support. Andea gives me the opportunity to gain experience in many areas by engaging me in projects in various industries. After work, I like to spend my time actively: meeting friends, playing sports, or planning my next adventures.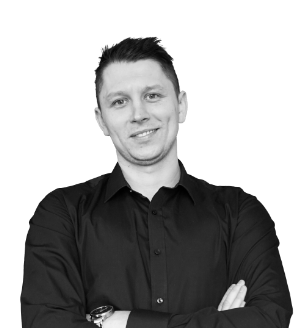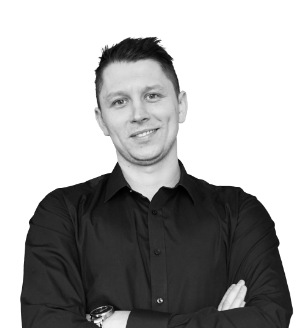 I am a Lead Consultant in the Services department. I started working at Andea 5 years ago as a consultant, and now, after gaining experience and skills, I manage a team of programmers. As a team member, I am responsible for delivering the highest quality of our solutions to the client. What I value most in my work is contact with clients from all over the world and a non-corporate atmosphere. Andea is not only a job! I am the captain of the Andea football team and a regular participant in internal challenges in cycling and walking competitions.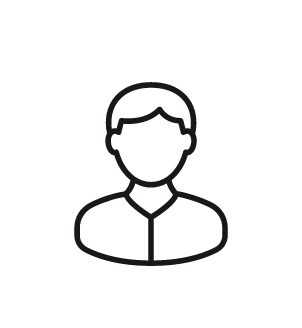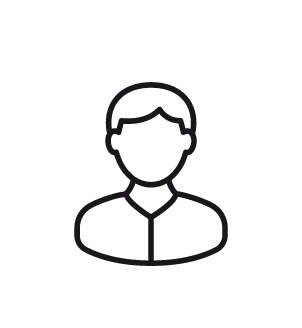 You're the latest new hire to join our ever-growing team of Project Managers. You enjoy the variety of responsibilities that come with this position and take pride in coordinating projects so that they deliver on our promise to clients. You also have great soft skills and strive to build long-lasting relationships with project stakeholders.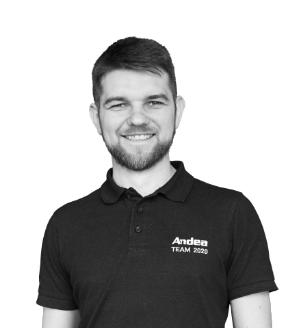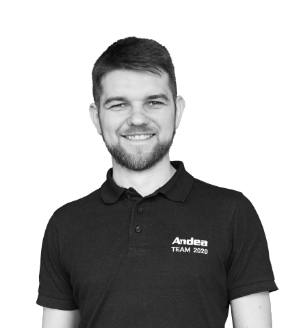 Hey, that guy above it's me, the Lead Consultant in the Services team! I implement new screens for customers that can improve their work experience on their shop floor. So my job is to create new features and improvements based on the customer requirements, using mainly the Apriso Process Builder tool. Here in Andea, I also could learn a lot of SQL tricks, JS and c# libraries, and many other technologies! I have my DEV team that I can always count on in all of the projects. Sometimes it's hard, sometimes it's fun, but one thing is for sure: with a great team, you can learn, inspire and create amazing things that you've never imagined! My free time? Soldering, playing with IoT, smart home solutions, running, and singing in the karaoke bars.